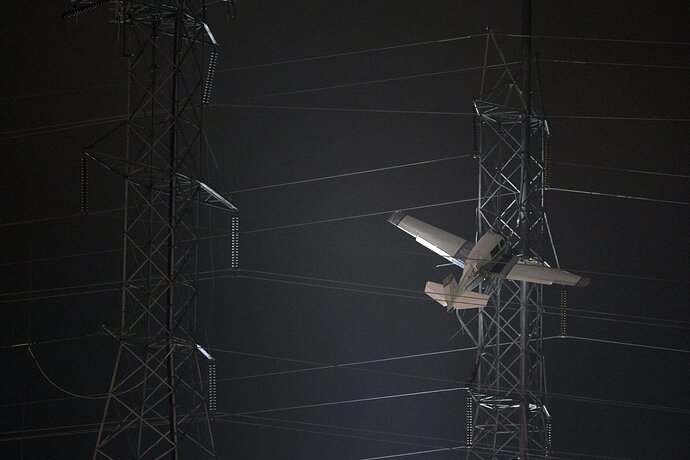 Two people are being treated for serious injuries after being trapped inside a small plane that crashed into a transmission tower in Montgomery County, Maryland. The pilot and his passenger were suspended inside the tangled aircraft for over 6 hours on Sunday evening as nearly 85,000 were left without power.
Emergency personnel safely brought the two people trapped inside the suspended plane to the ground shortly after 1 am. The victims were transported to a trauma center with serious injuries after a painstaking rescue operation.
Responders had to ensure no residual energy was present on the transmission line before conducting the rescue. The pilot and passenger were brought to safety after fire personnel secured the position of the plane.
Investigators from the National Transportation Safety Board and the FAA are trying to figure out exactly how the collision occurred. There are no signs of criminal activity, according to state police.