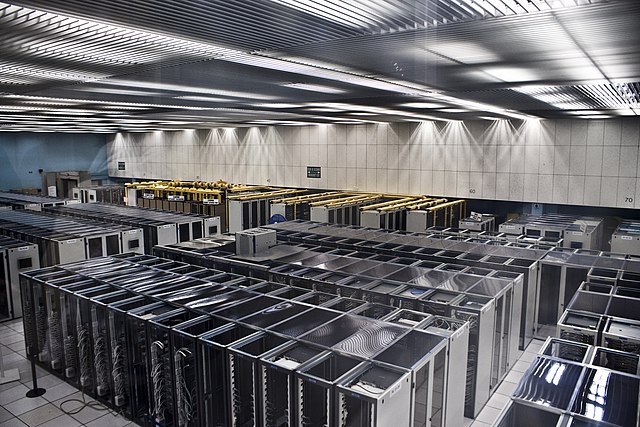 Server room in CERN (Switzerland). Photo: Wikipedia
TestGuy welcomes those working as Critical Environment Technicians who are responsible for the installation, repair, and maintenance of electrical, mechanical, and plumbing/piping equipment, machinery and controls located in the interior and exterior of data centers.
In addition to routine maintenance, a critical environment technician installs and repairs mechanical and electrical equipment. They often will receive a work order for preventative and corrective maintenance on critical systems and building physical structure, or assist other Critical Environment Technicians with major repairs and maintenance of data center and equipment.
Becoming a critical environment technician can be a fun and rewarding job, especially for those interested in tech culture. In most cases you will be required to have 2+ years of technical training, military training, or workplace equivalency. You must also have some background in the areas of electrical and/or mechanical.
If you are looking for guidance to advance your position in the world of electrical testing and maintenance, you've come to the right place. We offer a wealth of resources to help you study and our community is comprised of certified test technicians with a broad range of skill sets.
Electrical Study Resources for Critical Environment Technicians
In addition to basic theory and fundamentals, the following collection of articles cover most of the electrical topics you should be familiar with in order to become a CE Technician:
In order to keep data centers running continuously and without interruption, several different sources of power and redundant systems must be kept in place and maintained at all times.
The best distribution system is one that will, cost-effectively and safely, supply adequate electric service to both present and future probable loads.
To minimize the risk of lost production and damage to electrical equipment, power quality analysis is used to monitor a system for problems, find the cause, and initiate corrective action.
The main objective of a battery system is to provide standby and emergency power to critical equipment during an AC outage. A good battery maintenance program may prevent, or at least, reduce the costs and damage to critical equipment.
Substations and switchgear in an electrical system perform the functions of voltage transformation, system protection, power factor correction metering, and circuit switching.
Determining the existing condition of power transformers is an essential step in analyzing the risk of failure.
Uninterruptible Power Supply (UPS) Systems are used extensively in critical environments to support sensitive electrical equipment when there is a power loss or a significant change in the primary power source. Backup power is provided to the UPS by a string of batteries that can instantly support the load when it detects a loss or other interruption in the available power.
Electricity has long been recognized as a serious workplace hazard, exposing employees to electric shock, electrocution, burns, fires, and explosions. Hundreds of deaths and thousands of injuries occur each year on the job due to electrical shock and arc flash, yet almost all of these tragic events are preventable.
TestGuy offers a series of comprehensive practice exams designed to test your knowledge and build your skills. After reading through our study material, candidates applying for CE Technician are encouraged to browse our exams library and give them try.
Its recommended that you start with Basic/Advanced electrical theory and then work through individual topics such as Transformers, Circuit Breakers, Emergency Systems, Etc.
What Else You Need to Know
CE Technicians are unique in that they possess a very broad skill set that also includes mechanical, and plumbing/piping equipment, machinery, controls, and building energy management. TestGuy recommends visiting our partner site CET Preps for continued education and additional resources on these topics.
Learn the basics of electrical and mechanical equipment, controls, and operating systems at cetpreps.com