The purpose of standards and regulatory organizations in the power industry is to establish guidelines and regulations for the safe and reliable operation of electrical power systems. These organizations, such as IEEE, NFPA, NETA, OSHA, and others, develop and maintain standards that define best practices for the design, installation, testing, and maintenance of power systems.
Compliance with these standards helps ensure that electrical power systems are safe, reliable, and efficient. These organizations also help promote consistency and uniformity across the industry, which benefits both power system operators and consumers.
Occupational Safety & Health Administration (OSHA)
OSHA was created by the United States Congress 1970 as a part of the United States Department of Labor and is responsible for setting and enforcing federal standards that aim to provide safe and healthful workplace conditions for employees.
OSHA has published a number of training, compliance assistance, and health and safety recognition programs throughout its history. OSHA covers most private sector employers in all 50 states and other U.S. jurisdictions, either directly through federal OSHA or through an OSHA approved state plan.
Compliance Safety and Health Officers carry out inspections and assess fines for regulatory violations. Inspections are planned for worksites in particularly hazardous industries. Inspections can also be triggered by a workplace fatality, multiple hospitalizations, worker complaints, or referrals.
American National Standards Institute (ANSI)
ANSI is a private non-profit organization that oversees the development and use of standards for products, services, processes, systems, and personnel in the United States. Originally formed in 1918 as the American Engineering Standards Committee, ANSI's membership comprises government agencies, organizations, corporations, academic and international bodies, and individuals.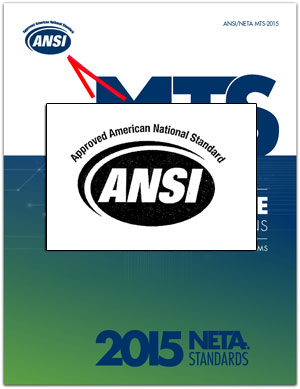 NETA testing standards are recognized by ANSI. Photo: International Electrical Testing Association.
Headquartered in Washington, DC, ANSI represents the interests of more than 125,000 companies and 3.5 million professionals. The institute itself does not develop standards but accredits third-party standards when they meet the Institute's requirements for openness, balance, consensus, and due process.
ANSI also designates specific standards as American National Standards, or ANS, when developed in an environment approved by the institute. There are approximately 9,500 American National Standards that carry the ANSI designation.
ANSI promotes the use of U.S. standards internationally, advocates U.S. policy and technical positions in international and regional standards organizations, and encourages the adoption of international standards as national standards where appropriate.
American Society for Testing and Materials (ASTM)
ASTM is a not-for-profit organization that provides a forum for the development and publication of international voluntary consensus standards. Founded in 1898 as the American Section of the International Association for Testing and Materials, ASTM is one of the oldest standards organizations, predating BSI (1901), ANSI (1918) and AFNOR (1926).
Approximately 12,000 ASTM standards are published each year and can be found in the 80-volume Annual Book of ASTM Standards or on the ASTM website. ASTM standards are voluntary in the sense that their use is not mandated by ASTM. In the United States however, standards have been adopted in many federal, state, and municipal government regulations.
Membership in the organization is open to anyone with an interest in its activities. Members write ASTM standards through their service on one or more of ASTM's 140-plus technical committees. As of 2015, ASTM is headquartered just outside of Philadelphia and has more than 30,000 members, including over 1,150 organizational members from more than 140 countries.
Institute of Electrical and Electronics Engineers (IEEE)
IEEE produces over 30% of the world's literature in the electrical and electronics engineering and computer science fields, publishing well over 100 peer-reviewed journals. IEEE is a leading standards development organization for the development of industrial standards, having developed over 900 active industry technical standards in a broad range of disciplines, including electric power and energy, biomedical technology and healthcare, information technology, information assurance, telecommunications, consumer electronics, transportation, aerospace, and nanotechnology.
The IEEE publishes more than 750 conference proceedings every year. In addition, the IEEE Standards Association maintains over 1,300 standards in engineering. The institute also provides learning opportunities within the engineering sciences, research, and technology, including various programs to honor achievements in education, industry, research, and service.
IEEE is the world's largest association of technical professionals, with more than 400,000 members in chapters around the world. Since its founding in 1962, IEEE membership has long been composed of engineers and scientists with an electrical and electronics engineering core. Other members include computer scientists, software developers, information technology professionals, physicists, and medical doctors.
Insulated Cable Engineers Association (ICEA)
Originally founded in 1925 as the Insulated Power Cables Engineers Association, the ICEA is a not-for profit professional organization dedicated to developing standards for the manufacture and use of electric power, data, and control cable.
Membership in ICEA is limited to engineers and those qualified by technical training or experience to contribute to the purpose and activity of the Association.
Working in conjunction with other voluntary consensus organizations like NEMA and ANSI, documents published by ICEA are used by cable manufacturers, architects and engineers, utility and manufacturing plant personnel, telecommunication engineers, consultants, and OEM'S.
ICEA members are sponsored by over thirty of North America's leading cable manufacturers and are committed to ensuring safe, economical, and efficient cable systems utilizing proven state-of-the-art materials and concepts.
International Electrical Testing Association (NETA)
Formerly known as the National Electrical Testing Association, NETA was formed in 1972 with the goal of establishing uniform testing procedures for electrical equipment and the standardized requirements for a test technician's knowledge or experience.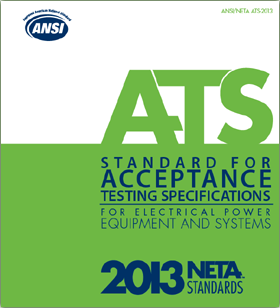 NETA companies earn their accreditation through a rigorous application process conducted by the Association. All of NETA's programs are fueled by thousands of hours of volunteer effort donated by industry experts, many of whom own, operate, or are employed by NETA Accredited Companies.
NETA became an ANSI accredited standards developer in 1996 and produced its first American National Standard in 2000. In addition to publishing electrical testing specifications, NETA hosts an annual Electrical Maintenance and Safety Conference and publishes a quarterly technical journal called NETA World.
National Fire Protection Association (NFPA)
The NFPA is the world's leading advocate of fire prevention and an authoritative source on public safety. Established in 1896, the international nonprofit is committed to reducing the worldwide burden of fire and other hazards on the quality of life by providing and advocating consensus codes and standards, research, training, and education.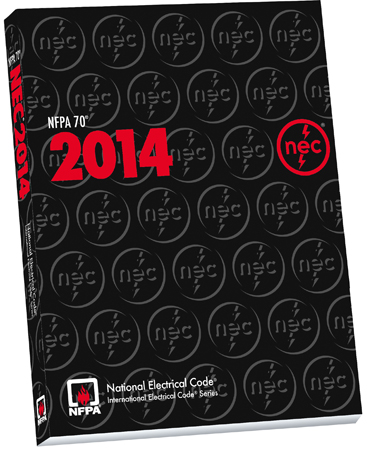 NFPA is responsible for 380 codes and standards that are designed to minimize the risk and effects of fire by establishing criteria for building, processing, design, service, and installation in the United States, as well as many other countries.
NFPA membership totals more than 65,000 individuals from nearly 100 nations around the world. Its more than 200 technical development committees have over 6,000 volunteer seats. Volunteers vote on proposals and revisions in a process that is accredited by the American National Standards Institute (ANSI).
In addition to codes and standards, NFPA oversees the operations of several advocacy campaigns dedicated to increasing fire safety and awareness.
Environmental Protection Agency (EPA)
The EPA is an agency of the U.S. federal government that conducts environmental assessment, research, and education. Formed in 1970, the EPA is responsible for preventing and detecting environmental crimes, informing the public of environmental enforcement, and setting and monitoring standards of air pollution, water pollution, hazardous wastes and chemicals.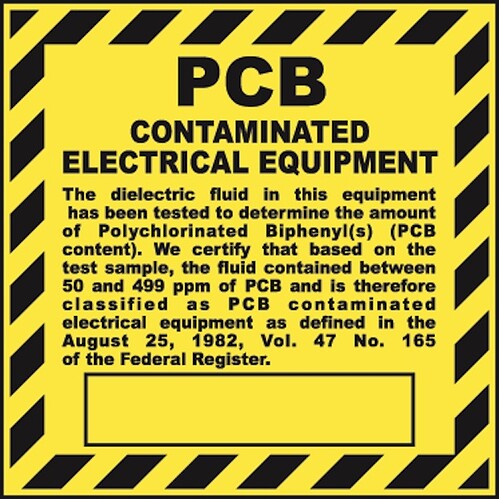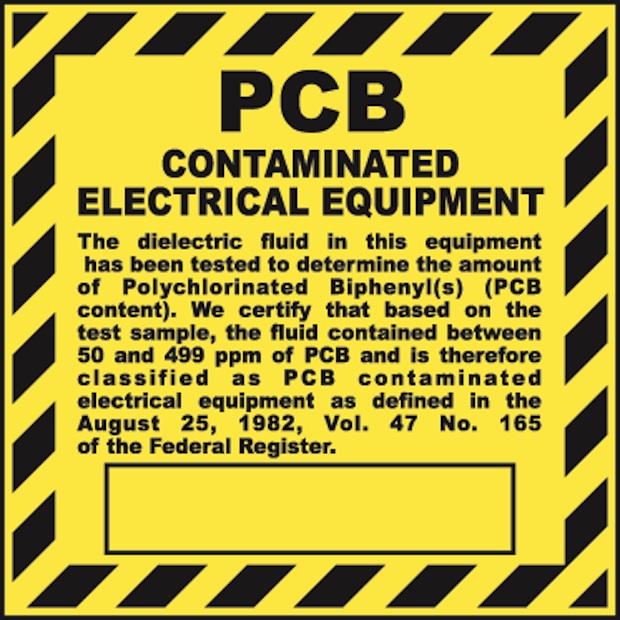 The agency also works with industries and all levels of government in a wide variety of voluntary pollution prevention programs and energy conservation efforts. More than half of EPA human resources are engineers, scientists, and environmental protection specialists; other groups include legal, public affairs, financial, and information technologists.
The agency has its headquarters in Washington, D.C., regional offices for each of the agency's ten regions, and 27 laboratories. Each EPA regional office is responsible within its states for implementing the Agency's programs, except those programs that have been specifically delegated to states.
National Electrical Manufacturers Association (NEMA)
A standard of the National Electrical Manufacturers Association defines a product, process, or procedure with reference to one or more of the following: nomenclature, composition, construction, dimensions, tolerances, safety, operating characteristics, performance, ratings, testing and the service for which it is designed.
NEMA provides a forum for the development of technical standards that are in the best interests of the industry and users, advocacy of industry policies on legislative and regulatory matters, and collection, analysis, and dissemination of industry data.
In addition to lobbying activities, NEMA publishes more than 600 standards application guides, white papers, and technical papers.
NEMA was founded in 1926 and maintains its headquarters in Rosslyn, Virginia, just outside Washington, D.C Its approximately 450 member companies manufacture products used in the generation, transmission, distribution, control, and end use of electricity.
Professional Electrical Apparatus Reconditioning League (PEARL)
Founded in 1997, PEARL is a US based trade organization for companies that supply quality surplus and reconditioned/remanufactured electrical equipment and apparatus. PEARL creates, collects, and distributes information, policies, procedures, and standards to ensure the proper reconditioning and reuse of electrical power equipment.
Reconditioned electrical equipment is often used at large industrial facilities with vintage or discontinued product lines. Many times it is more cost effective to break down and rebuild apparatus in order to extend service life rather than replace or modernize an entire system.
Electrical apparatus bearing a blue PEARL Seal with a unique identification number means that apparatus has been fully reconditioned by a qualified PEARL member company following PEARL Reconditioning Standards. The PEARL Seal indicates that the device has been fully tested on calibrated test equipment by trained technicians to guarantee that it complies with OEM design specifications set during original manufacture.
PEARL membership is comprised of qualified reconditioners, vendors and associates who are required to meet strict technical, safety and operational guidelines. Members are committed to the safe reconditioning and remanufacturing of electrical apparatus and equipment that have previously been in service.
North American Electric Reliability Corporation (NERC)
The North American Electric Reliability Corporation (NERC) is a not-for-profit international regulatory authority whose mission is to assure the effective and efficient reduction of risks to the reliability and security of the power grid. NERC develops and enforces Reliability Standards; annually assesses seasonal and long‐term reliability; monitors the bulk power system through system awareness; and educates, trains, and certifies industry personnel.
NERC also investigates and analyzes the causes of significant power system disturbances in order to help prevent future events. NERC oversees eight regional reliability entities and encompasses all of the interconnected power systems of the contiguous United States, Canada and Mexico.
NERC Reliability Standards are developed using an industry-driven, American National Standards Institute-accredited process that ensures the process is open to all persons who are directly and materially affected by the reliability of the North American bulk power system; transparent to the public; demonstrates the consensus for each standard; fairly balances the interests of all stakeholders; provides for reasonable notice and opportunity for comment; and enables the development of standards in a timely manner.
International Electrotechnical Commission (IEC)
The International Electrotechnical Commission is an international standards organization that prepares and publishes international standards for all electrical, electronic and related technologies – collectively known as "electrotechnology".
All electro-technologies are covered by IEC Standards, including energy production and distribution, electronics, magnetics and electromagnetics, electroacoustics, multimedia, telecommunication and medical technology, as well as associated general disciplines such as terminology and symbols, electromagnetic compatibility, measurement and performance, dependability, design and development, safety and the environment.
The IEC cooperates closely with the International Organization for Standardization (ISO) and the International Telecommunication Union (ITU). In addition, it works with several major standards development organizations, including the IEEE with which it signed a cooperation agreement in 2002, which was amended in 2008 to include joint development work.
The IEC is made up of members, called national committees, and each NC represents its nation's electrotechnical interests in the IEC. This includes manufacturers, providers, distributors and vendors, consumers and users, all levels of governmental agencies, professional societies and trade associations as well as standards developers from national standards bodies.